When They See Us0.4 PPO Professional Study CEUsYear Around Event (2021)
Time

Year Around Event (2021)
Cost
$40.00
Cancellation & Refund Policy:
ASLIS requests payment to be made in advance. We do not process refunds after activity is approved and payment is complete.
If you are unable to complete this study for any reason, please contact CEUsponsor@aslis.com. 
CEUs
0.4 PPO Professional Studies
ASLIS is an Approved RID CMP Sponsor for Continuing Education Activities. This Professional Studies program is offered for a total of 0.4 PPO CEUs at Some Content Knowledge Level.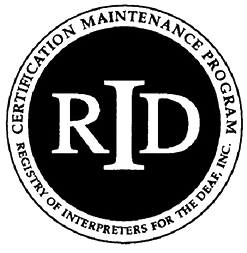 Event Details

We value our interpreters taking the time to unpack and reflect on racism. You will watch the Netflix limited series "When They See Us", part of the Black Lives Matter Collection (rated TV-MA for nudity, language, smoking). This limited series is based on a true story of five teenagers of color being falsely accused of a brutal attack in Central Park. They became known as "The Central Park Five": Kevin Richardson (14), Raymond Santana (14), Antron McCray (15), Yusef Salaam (15), and Korey Wise (16). You will write a 3-page minimum paper. Questions are provided.

We hope you find the time you invest in this Independent Study to be beneficial to your growth and working within the community.

Educational Objectives:

1) Identify the injustice that "The Central Park Five" experienced and list ways that it impacted their lives.

2) Dissect the racism prevalent in the justice system and the impacts it has on citizens of color.

3) Assess my current bias and reflect on the impact I have on systemic racism. Experiment with ways I can support the communities of color towards ending systemic racism.
Organizer