29feb9:00 am4:00 pmFeaturedUnderstanding the Uniqueness of the Black Deaf Community and its HistoryPRESENTED IN ASL - MNASLTA Workshop $70 Pre-Registration9:00 am - 4:00 pm Metro Deaf School or Live-Stream Option, 1125 Energy Park DrLocation:Metro MN
CEUs
0.6 RID PPO (Power, Privilege, and Oppression) CEUs
6.0 Clock Hours Cultural Competency Training for MN Licensure
Event Details

This presentation will present the uniqueness of the Black Deaf community through the lens of our history, culture, and linguistic variety of ASL which has been hidden from society until now. The audience will have the opportunity to examine the issues of why the Black Deaf community's artistic and linguistics contributions have been overlooked or minimized by the predominately white Deaf community.
Time

(Saturday) 9:00 am - 4:00 pm
Presenter Bio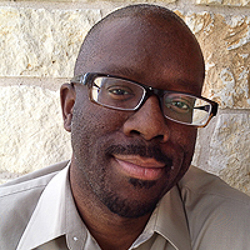 Ritchie R. Bryant is a dynamic, native American Sign Language (ASL) user and a culturally Deaf Texan. Currently working as a staff interpreter at Gallaudet university in Washington, DC. Ritchie has been presenting ASL/Deaf-related workshops for the past twenty years. Trained as an ASL mentor and ASLPI/SLPI evaluator, he used to train Deaf people to become ASL mentors for signers in the Rochester community under the Community Interpreter Grant. Ritchie obtained a bachelor's degree in ASL degree from Gallaudet University and a master's degree in Deaf education from McDaniel College. He is also a certified Deaf interpreter who has been interpreting in the Deaf community since 2000. He currently serving on RID board as Deaf Member at Large since 2015 and provided a consultant to various organizations and agencies such as development of Deaf interpreter evaluation to remote ASL mentor program. His interests include developing African-American storytelling within the Deaf community, and video editing on his computer.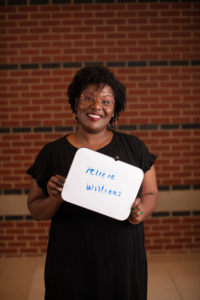 Felicia Williams began her career with Gallaudet University, gaining unparalleled experience in the Department of ASL & Deaf Studies, while also establishing himself/herself as a respected faculty member. Currently working as faculty for the Department of ASL & Deaf Studies, Felicia is widely known for her video editing expertise and language advocacy in the deaf community. While serving her role as faculty member and mentor is her primary job function by day, Felicia also enjoys surfing online for technological advancement and enjoys spending quality time with her family and friends.
Organizer

MN ASLTAFor all inquiries and reasonable accommodation requests, please contact MN ASLTA. *Reasonable requests for accommodations must be made by: February 14, 2020minnaslta90@gmail.com
Provided/Sponsored By
This event is hosted by MN ASLTA and is sponsored by ASLIS and MRID. 100 % of the workshops proceeds will go to MN ASLTA.