17jun5:30 pm8:30 pmMy Perspective: A Meskwaki Deaf WomanPRESENTED IN ASL5:30 pm - 8:30 pm CST OnlineLocation:Online
CEUs
0.3 PPO Professional Studies
Time

(Wednesday) 5:30 pm - 8:30 pm CST
Webinar Technology Requirements:
You must connect with a computer. You will not be able to effectively participate by signing on via phone or tablet device.
You must have a strong, stable internet connection (minimum of 5MB download speed).
Cost
$20 for Minnesota Metro and Out of State Interpreters
FREE for Interpreters who reside in Greater Minnesota Regions
Presenter Bio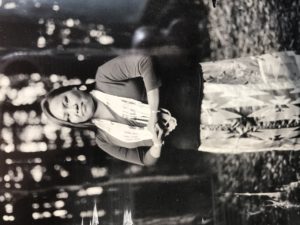 "Hoat! Her name is Sarah Young Bear-Brown/tti-ka-mi-ge-a. She is a member of the Sac&Fox Tribe of the Mississippi in Iowa- The Meskwaki Nation. She currently resides in Meskwaki Settlement in Tama, Iowa. She is a mother of 2 young children. She went to Iowa School for the Deaf and attended United Tribes Technical College in Bismarck, ND. She has two different worlds in her life as a Meskwaki and Deaf woman.
She is currently a member of the Deaf Poor People Campaign and Vice President of the Cedar Rapids Association of the Deaf. She believes in Human Rights. She owns a small business called SAYBB Creations Beadwork and she has been creating beadwork for 20 years, starting at age 15. She is a 5th Generation beadworker,following her mother, Mary Young Bear's path as a beadwork artist.
Sarah has been an Activist/Advocate for the Indigenous Deaf Community since 2014. She founded "Gathering of Deafatives" for the Native American Deaf Community. Also advocated and protested with the No DAPL (Dakota Access Pipeline) at Standing Rock and supports the MMIW (Missing and Murdered of Indigenous Women) Movement.
Organizer

Provided/Supported By
This program is provided by ASLIS with grant funding from the Minnesota Department of Human Services: Deaf and Hard of Hearing Services Division.