27mayAll DayLet's Talk About Options: Certification, Licensure, and More(TODAY 5:30 PM- 8:30 PM CST) PRESENTED IN ASL(All Day: wednesday) CST OnlineLocation:Online
Event Details

In this workshop, participants will learn about the difference between licensure and certification. They will explore the differences between the NIC, BEI and EIPA and where and how they are recognized. Resources and stories will be shared from all three.

Participants will be able to:
-clarify the differences between the NIC, BEI and EIPA.
-identify which test is best for their current situation.
-will be shown resources through the presentation and identify their three top resources.
-describe what licensure is and how it differs from certification.

ASL Interpreting Services is an approved RID ACET sponsor for continuing education activities. This Professional Studies program is offered for 0.3 CEUs at the "Little/None" content knowledge level.

Certified interpreters who are interested in attending this workshop will NOT receive RID CMP CEUs, as the information provided in this workshop is geared towards non-certified interpreters. If you are interested in attending this workshop, you are more than welcome!

Time

All Day (Wednesday) CST
Webinar Technology Requirements:
You must connect with a computer. You will not be able to effectively participate by signing on via phone or tablet device.
You must have a strong, stable internet connection (minimum of 5MB download speed).
Cost
$20 for Minnesota Metro and Out of State Interpreters
FREE for Interpreters who reside in Greater Minnesota Regions
Presenter Bio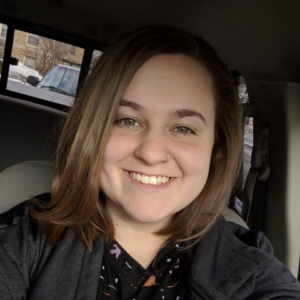 Janine Schug, BEI Advanced, NIC, has been a working interpreter for 5 years. Currently, she is working in K12 and has worked in VRS and community work. When not interpreting, she enjoys reading, hiking, cooking and crafting, though she is not skilled at it! It's the thought that counts!
Organizer

Provided/Supported By
This program is provided by ASLIS with grant funding from the Minnesota Department of Human Services: Deaf and Hard of Hearing Services Division.