14mar10:00 am5:00 pmLanguage Dysfluency Considerations for InterpretersPRESENTED IN ASL10:00 am - 5:00 pm Fargo/ Moorhead, 201 5th St N.Location:Greater MN
CEUs
0.6 PPO Professional Studies
Event Details

Professionals working with individuals who are deaf are increasingly exposed to a subset of clients who exhibit some level of dysfluency from various causes including language deprivation, etiology of deafness, medical/mental health conditions, etc. Considerations for successful communication can change depending upon a myriad of factors. Participants will examine how behavior and language patterns may present themselves differently and review approaches and techniques for communication. Participants will have the opportunity to review and discuss samples.

Educational Objectives:
Participants will identify language dysfluency patterns and causality.
Participants will consider the corresponding interventions.
Participants will review and discuss language samples.
Presenter Bio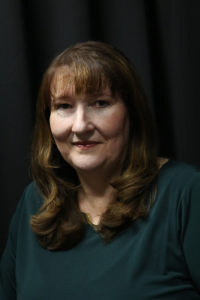 Charlene Crump, M.S., CRC, NCC, CI/CT, QMHI-S, is the State Coordinator for Interpreting Services with the Alabama Department of Mental Health. In this capacity, she has developed and runs the Mental Health Interpreter Training Project and a supervised mental health practicum program. She has established certification standards codified into state law in Alabama, the only state in the nation to certify individuals as qualified to work in mental health. Her work has received national recognition by the National Alliance of Mentally Ill and was cited by Dr. Neil Glickman, as "establishing the national benchmark" for mental health interpreting. Charlene is a contributor to the RID's and NAD's Standard Practice Papers on Mental Health Interpreting and has served on several expert focus groups regarding mental health interpreting. She has established an ongoing online discussion forum related to current research in mental health and deafness/interpreting. Her work has earned her recognition as employee of the year for the state of Alabama. Additionally, she has been recognized as Interpreter of the year from COSDA and SERID, Lifetime Achievement Awards from ALRID and COSDA, and an Outstanding Alabama Citizen Award from the Alabama Association of the Deaf. Previously she assisted in the passage of state law that recognizes ASL as a foreign language and served two terms as Chair of the State Licensure Board. She is a frequent presenter on regional and national levels and has published several book chapters and articles related to work in mental health interpreting and communication access.
Provided/Sponsored By

This Program is provided by ASLIS and supported by grant funding from the Minnesota Department of Human Services: Deaf and Hard of Hearing Services Division.