03jun5:30 pm8:30 pmIn-Betweenity: Gender, Sexuality, and Deaf PeoplePRESENTED IN ASL5:30 pm - 8:30 pm CST OnlineLocation:Online
CEUs
0.3 PPO Professional Studies
Event Details

The world is often perceived in binary terms (male vs. female, hearing vs. deaf, preferred vs. non-preferred). Those dichotomies are generally problematic, especially in LGBTQIA communities. This workshop will give participants an opportunity to go beyond binary thinking and explore the spectrums when discussing gender and sexuality. The presenters will discuss how interpreters can work better with LGBTQIA consumers minimizing the harm and oppression against them. Additionally, terminology and concepts in LGBTQIA communities will be explored. One common issue for deaf LGBTQIA-identified people is the discomfort of interpreters surrounding sexuality, gender, and nontraditional relationships. This has a negative effect on deaf people's access to health care and other social institutions. The presenters will address questions and scenarios submitted by participants as well as offering deaf- and queer-centered perspectives on how interpreters might navigate interpreted situations with LGBTQIA folks.

Participants will
understand and be able to describe the fluidity of identities related to gender and sexuality.
identify communication, interactional and linguistic approaches and strategies that avoids microaggressions toward LGBTQIA-identified consumers.
formulate professional development goals that support their ability to discuss gender and sexuality information in ASL, and in particular within health care and mental health settings.
submit questions and scenarios involving work with LGBTQIA consumers to the presenters via a Google form link shared with registered participants by May 27th.
ASL Interpreting Services is an approved RID CMP sponsor for continuing education activities. This Professional Studies program is offered for 0.3 PPO CEUs at the "Some" content knowledge level.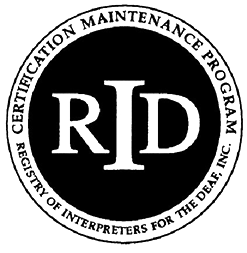 Time

(Wednesday) 5:30 pm - 8:30 pm CST
Webinar Technology Requirements:
You must connect with a computer. You will not be able to participate by signing on via phone or tablet device.
You must have a strong, stable internet connection (minimum of 5MB download speed).
Cost
$20 for Minnesota Metro and Out of State Interpreters
FREE for Interpreters who reside in Greater Minnesota Regions
Presenter Bio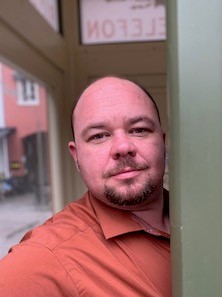 Octavian Robinson earned his Ph.D. from The Ohio State University in history with a specialization in women, gender, and sexuality in Modern U.S. and transnational contexts. He also holds a M.A. in Deaf Studies from Gallaudet. He is a professional historian by training with a research agenda rooted in disability studies. He has published on history, ableist rhetoric, citizenship, disability justice, and linguistic rights. He is currently working on several essays exploring ableism, linguicism, and audism.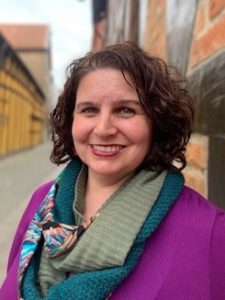 Naomi Sheneman has been working professionally in the interpreting profession since 2000 in various roles. She is currently a freelance consultant, researcher, educator, interpreter diagnostician, and interpreter. She is the first deaf woman to receive a Ph.D. degree in Interpretation from Gallaudet University. Her dissertation study focused on the impact of extralinguistic knowledge of cancer on interpreters' work. She gives presentations and trainings nationally and internationally focusing on ethics, power dynamics in interpretation, and medical interpreting. Her publications include a study on Deaf interpreters' ethics, interpreting in international conferences, and power imbalances in interactions between deaf people and interpreters.
Organizer

Provided/Supported By
This program is provided by ASLIS with grant funding from the Minnesota Department of Human Services: Deaf and Hard of Hearing Services Division.