20mayAll DayBecoming a Holistic Practitioner: Breathing and VoicingPRESENTED IN ENGLISH(All Day: wednesday) CST OnlineLocation:Online
Event Details

In our daily practice, we often give ourselves negative messages about our work and (more importantly) about ourselves. Often referred to as the Negative Committee, this detrimental self-talk impacts us physiologically by altering our breathing, which elevates our sympathetic nervous system response, putting us into a fight-or-flight response; mentally because we can't think as clearly when our brains aren't getting enough oxygen and cortisol (a stress hormone) is being released; and spiritually because we feel unworthy as people. Unsurprisingly, these messages prevent us from working as effectively as we could.

There is good news: it is easy to learn how to arrest the dysfunctional breathing patterns and replace them with healthy
breathing techniques to positively affect our bodies, minds,spirits, and interpreting work. To get a baseline, we will interpret
an ASL text and record specific responses. Then, three breathing techniques will be presented and practiced to change our typical patterns. We will interpret again and note differences in our internal and external responses.

After taking this workshop, participants will be able to…
Recognize specific physiological responses to perceived fight-or-flight stress threats
Describe three breathing techniques to lower the sympathetic nervous system response
Practice appropriate breathing techniques while voice interpreting
ASL Interpreting Services is an approved RID CMP sponsor for continuing education activities. This Professional Studies program is offered for 0.3 CEUs at the "Some" content knowledge level.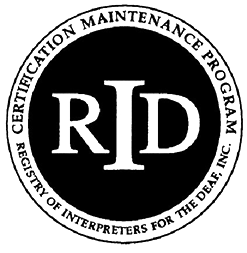 Time

All Day (Wednesday) CST
Webinar Technology Requirements:
You must connect with a computer. You will not be able to effectively participate by signing on via phone or tablet device.
You must have a strong, stable internet connection (minimum of 5MB download speed).
Cost
$20 for Minnesota Metro and Out of State Interpreters
FREE for Interpreters who reside in Greater Minnesota Regions
Presenter Bio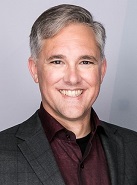 David N. Evans is a student of the Integrated Model of Interpreting (IMI), which allows practitioners to view and analyze their work in holistic and non-evaluative terms, and is dedicated to the practice of reflective dialogue at the Etna Project: A Community of Reflective Practitioners (ask about it). A nationally-certified practitioner providing ASL–English interpretation and translation services since 1987, David works extensively in conference and platform arenas, 12-step/ recovery, performance, and community settings.
David established Bridge Communications in 1996 to further his goals of providing skill-building and video
materials for interpreters. When not on the road presenting or interpreting, David makes his home in Minneapolis where he owns a beautiful 1911 house with a cozy fireplace. He loves playing Frisbee, is a voracious reader, roller skates, dances, loves disco, and walking around the city's many lakes.
Organizer

Provided/Supported By
This program is provided by ASLIS with grant funding from the Minnesota Department of Human Services: Deaf and Hard of Hearing Services Division.